Modex Adds Oversized Offshore Basket for Safer Heavy Lifting
(Lafayette, La.) — In response to the need for safer lifting of heavy equipment in the offshore environment, Modex has introduced a new Oversized Offshore Basket, the model B2702. The new model is 12' wide by 27' in length with a removable door for side loading.  The company is a supplier of units used for dynamic lifts of critical equipment like BOP stacks, top drives, large spools and oversized air conditioner units for offshore rigs.
One of the key advantages of the Oversized Offshore Basket is its ability to be pre-rigged for a single-point lift, thus reducing the number of accidents experienced by riggers on offshore or platform supply vessels. Rather than using multiple rigging slings and straps or building a custom frame for each lift, the Offshore Transporter is certified for use with any equipment up to 73,000lbs. MGW.
In order to ensure that this new product would meet or exceed all industry safety standards, Modex required extensive proof load testing and magnetic particle inspection. All testing was completed in accordance with the industry's stringent heavy-lift standard, "DNVGL-ST-E273-Standard for Certification of Offshore Portable Units-April 2016."
"We knew that our customers had limited options for safely sending out the heaviest equipment," said Garett Gauthier, America's Region Director. "We were determined to provide a safer and more efficient way for them to execute heavy lifts in the offshore environment."
The Offshore Transporter is available for rental from Modex's Louisiana locations of Houma, Lafayette, and Port Fourchon.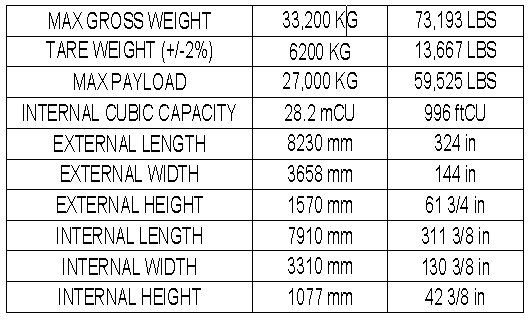 ###
Modex is a leading provider of DNV GL 2.7-1/2.7-2 certified CCU's, cabins and related equipment for offshore oil and gas operations. Cargo products include: MINI Containers, Closed Containers, Open Top Containers, Half Height Baskets, Baskets, Bottle Racks, Tool Boxes, Cutting Boxes, Refrigerated Containers, Special Units, Waste Skips, Waste Compactors, Lifting Frames, Acid Tanks, Chemical Tanks and Jet Fuel Tanks.  Cabin products include: Workshops, Operating Rooms, Laboratories, Control Rooms, Pressurized Modules, Offices, and ROV Cabins.  Equipment certifications cover major national and international safety standards, including IEC, NEC, ATEX, DNV GL 2.7-1, DNV GL 2.7-2, EN 12079, IMO MSC/CIR. 860, ISO 10855, API 2CCU, ABS, US Coast Guard, SOLAS and NORSOK. Modex is an active participant on the technical committees of ISO 10855: Offshore Container-Design, Manufacture and Marking and API 2CCU: Offshore Cargo Container Design, Manufacturing and Inspection. The company has operations in Norway, UK, Bulgaria, Romania, The Netherlands, Denmark, Brazil, UAE, Australia, Singapore, Malaysia, Indonesia, Thailand, Saudi Arabia, Qatar, Canada and the United States. Modex combines North Sea expertise with international reach.  For more information, please visit www.modexenergy.com