Earlier this year Modex AS delivered new special skids/frames to JB Well Solutions.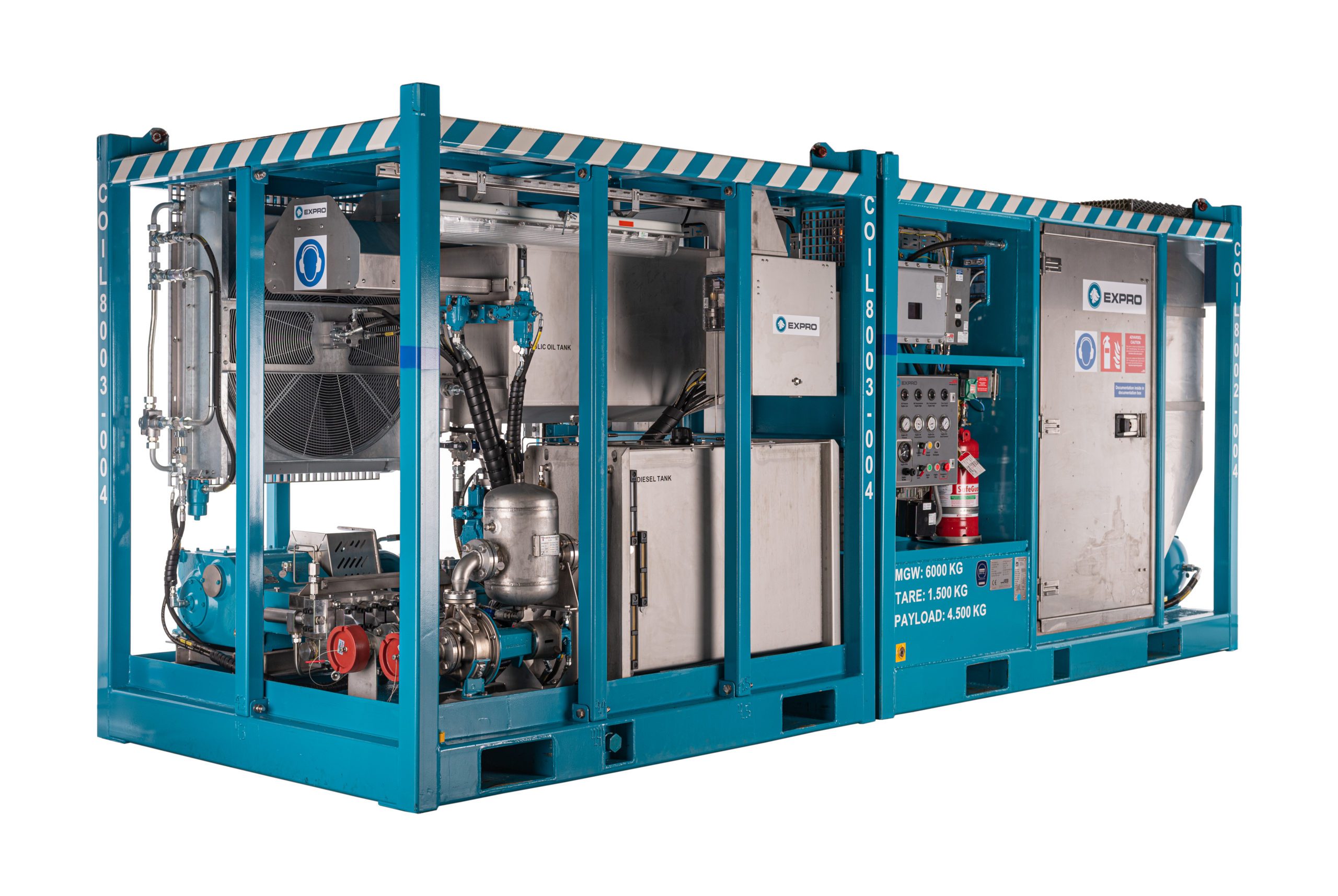 JB Well Solutions completed the units before delivery to their customer.
Description of units provided by JB Well Solutions:
These units is designed for efficient pump operations and easy access for maintenance. Units is designed specifically for CoilHose™ operations in Hazardous areas (Zone 2) and is NORSOK Z-015, SOLAS, CE and ATEX compliant. The unit can operate in ambient temperatures from –10° C to +40° C.
Features:
Light weight design.
Easy access for maintenance.
Soundproofed (83 dBA SPL).
Unit is split skid design to keep unit weights as low as possible, in engine container the diesel driver, cooling and safety system are installed. In pump container we have located the hydraulic system and high pressure triplex pump, centrifugal pump and diesel tank.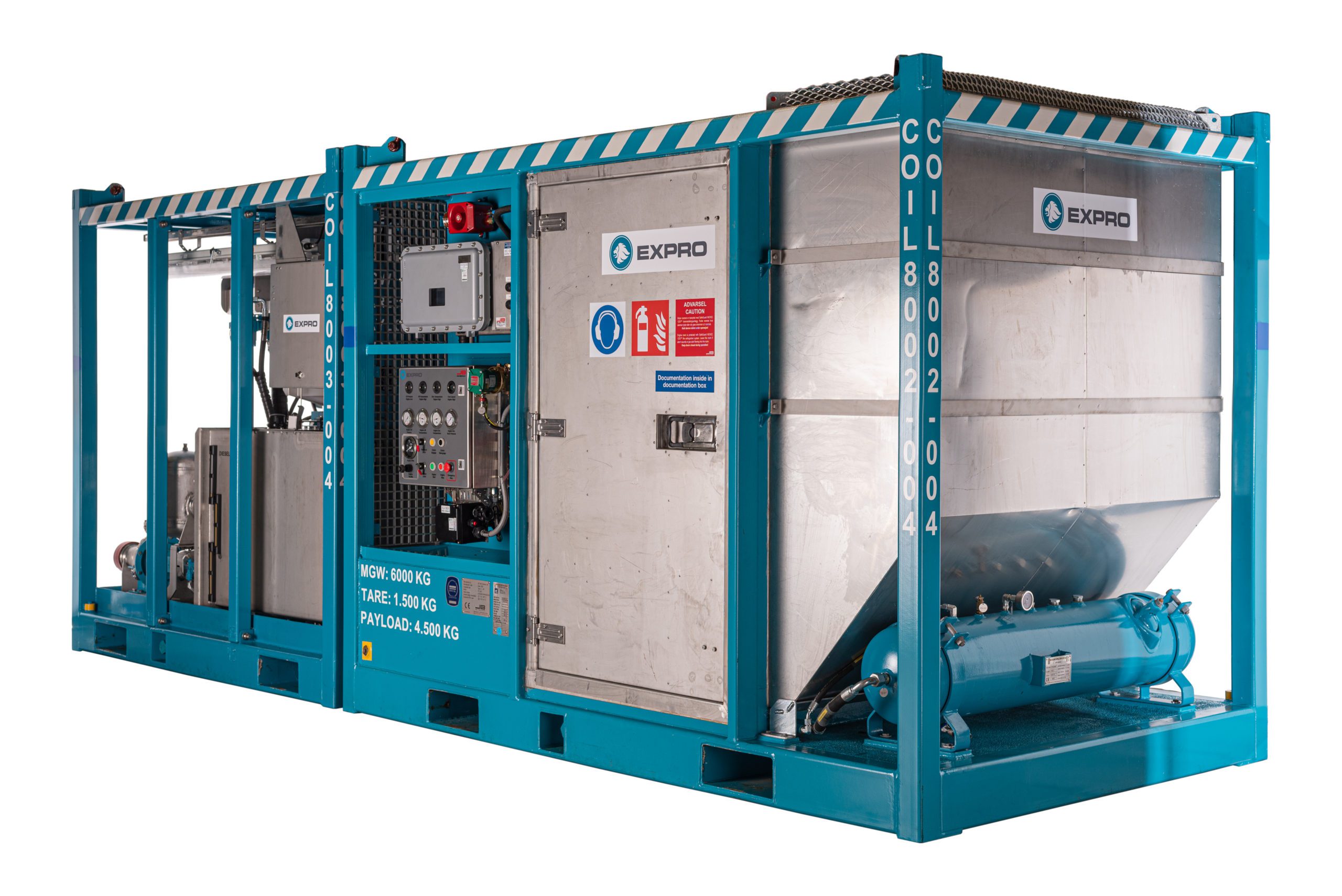 Modex is a leading provider of DNV GL 2.7-1/2.7-2 certified CCU's, cabins and related equipment for offshore oil and gas operations. Cargo products include: MINI Containers, Closed Containers, Open Top Containers, Half Height Baskets, Baskets, Bottle Racks, Tool Boxes, Cutting Boxes, Refrigerated Containers, Special Units, Waste Skips, Waste Compactors, Lifting Frames, Acid Tanks, Chemical Tanks and Jet Fuel Tanks.  Cabin products include: Workshops, Operating Rooms, Laboratories, Control Rooms, Pressurized Modules, Offices, and ROV Cabins.  Equipment certifications cover major national and international safety standards, including IEC, NEC, ATEX, DNV GL 2.7-1, DNV GL 2.7-2, EN 12079, IMO MSC/CIR. 860, ISO 10855, API 2CCU, ABS, US Coast Guard, SOLAS and NORSOK. Modex is an active participant on the technical committees of ISO 10855: Offshore Container-Design, Manufacture and Marking and API 2CCU: Offshore Cargo Container Design, Manufacturing and Inspection. The company has operations in Norway, UK, Bulgaria, Romania, The Netherlands, Denmark, Brazil, UAE, Australia, Singapore, Malaysia, Indonesia, Thailand, Saudi Arabia, Qatar, Canada and the United States. Modex combines North Sea expertise with international reach.  For more information, please visit www.modexenergy.com