10′ DNV 2.7-1 Certified Rigging Box
KEY FEATURES:
LEFT & RIGHT WALL:
3 ROWS OF 3/4″ HANGING PEGS APPX. 16 PER ROW. These are perfect for hanging hoses, slings, & miscellaneous tools you may need on your project.
REAR WALL:
3 TIER SHELVING 16″ wide. These shelves help maximize storage space & keep the inside of your rigging box organized.
DECAL PACKAGE
Custom EXTERIOR/INTERIOR marine grade paint.

This helps the longevity of the container & prevent rusting from saltwater while unit is offshore on jobs.

Flat bar full length of container to store come-along/ ratchet straps.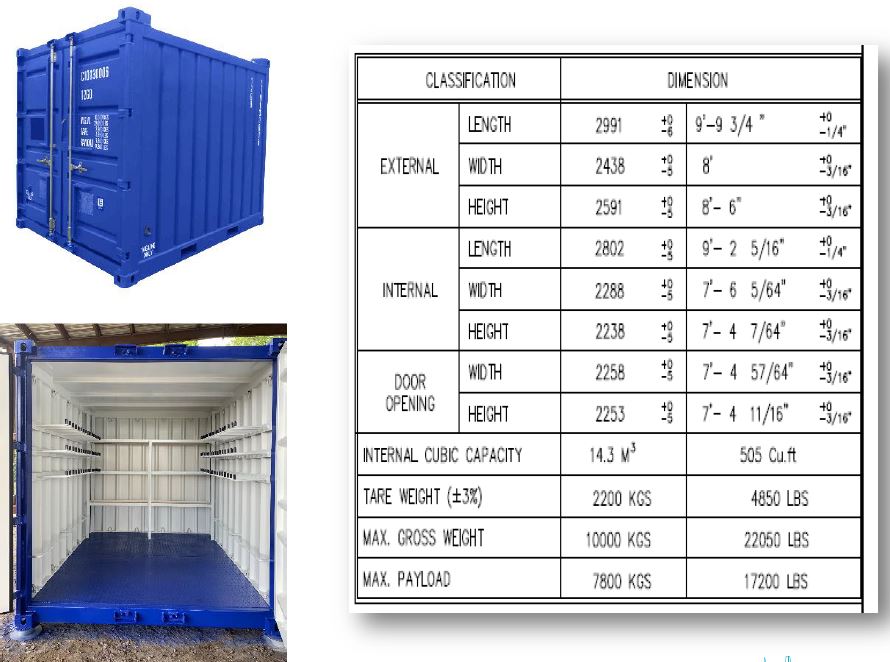 For sales & rental inquiries, you could email us in the following region: Asia Pacific: info@modexenergy.com Middle East & Africa: uae@modexenergy.com North America: ussales@modexenergy.com South America: br@modexenergy.com Europe: post@modexenergy.com